Courtesy of
Bleacher Report
By
on January 5, 2012
Texas A&M head coach Kevin Sumlin has filled most of his coaching staff on the offensive side of the ball.
There is still one position available on offense, and that will likely end up being the tight end coach.
Sumlin is
interviewing
candidates for defensive coordinator. Whoever Sumlin decides to hire will be allowed to hire his own staff on the defensive side of the ball.
Terrell Williams will be retained from the previous staff and will likely coach the defensive line.
Right now there are coaches on A&M's campus, but their roles have not officially been defined yet. There are still some questions over the individual responsibilities of each coach.
This is a look at the coaches Sumlin has added to the staff.
OC Kliff Kingsbury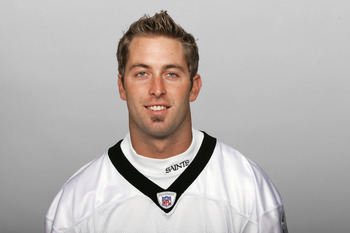 NFL Photos/Getty Images /Getty Images
Kliff Kingsbury has been hired as the offensive coordinator—and likely the quarterbacks coach—at A&M.
Most Aggies will remember
Kingsbury
from his days playing quarterback under Mike Leach at Texas Tech.
After graduating from Tech, Kingsbury spent four seasons bouncing around the NFL and spent one season in the Canadian Football League. He then joined Kevin Sumlin's staff in Houston.
Kingsbury spent two years as the offensive quality control assistant, and spent the past two coaching the quarterbacks and as the co-offensive coordinator.
Kingsbury played for Washington State head coach Mike Leach, and has been mentored by Dane Holgerson and Kevin Sumlin. He learned offensive football from some of the top minds in the game.
OL Coach B.J. Anderson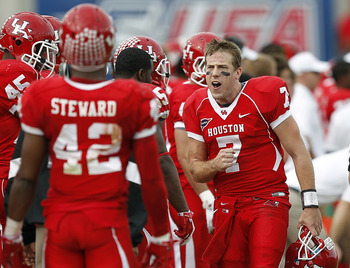 B.J. Anderson will coach the offensive line at A&M.
Anderson coached the offensive line at Houston the past three years under Sumlin.
Anderson's lines have paved the way to top-ranked offenses in two of the last three years.
Anderson
was a graduate assistant under Sumlin at A&M in 2001, and has also coached at Stephen F. Austin, Tarleton State and Sam Houston State before coming to Houston.
He has coached All-Conference performers on the offensive line at every stop during his career.
RB Coach Clarence McKinney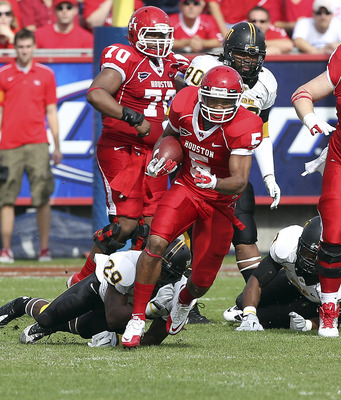 Bob Levey/Getty Images
McKinney came to Houston after a successful stint as the head coach at Houston's Yates High School.
In his first year at Houston in 2008, he coached Bryce Beall to Freshman of the Year honors in Conference USA.
In 2009, he repeated the feat with running back Charles Sims.
In 2010, he coached Beall to first-team All-Conference honors at running back.
McKinney
has extensive contacts in Houston area high schools from his days of coaching in HISD. He should be a great help to the staff in recruiting Houston.
WR Coach David Beaty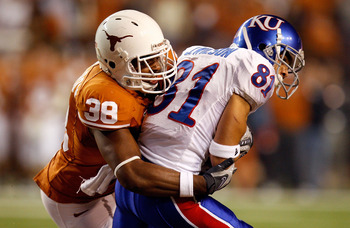 Ronald Martinez/Getty Images
David Beaty will coach the wide receivers at A&M.
Beaty has already made his mark on the A&M program, as he was instrumental to the Aggies' offering and signing of junior college wide receiver Derel Walker during the early JUCO signing period.
Beaty spent 2011 as the co-offensive coordinator and wide receivers coach at Kansas. He also served as the wide receivers coach and offensive coordinator at Rice.
He helped produce NFL wide receivers Jarrett Dillard at Rice, and Desmon Briscoe at Kansas.
Beaty was a hugely successful high school coach in the DFW Metroplex area.
He was an assistant coach at Garland High School when they won the state title in 1999. In 2001, Beaty took the head coaching job at North Dallas High School and led the team to their first playoff appearance in decades.
He then moved on to Irving Macarthur, where he turned the program around and won two district titles during his three years there.
Beaty has extensive high school contacts in the Dallas area and should be an immense help in recruiting there.
Defensive Coordinator?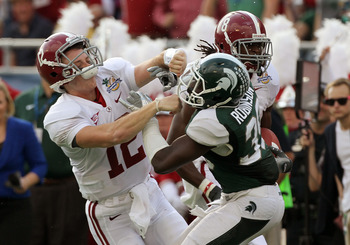 Mike Ehrmann/Getty Images
Reports
are coming out that Michigan State defensive coordinator Pat Narduzzi has become the focus of Kevin Sumlin's search for a DC.
Michigan State led the B1G in total defense in 2011, allowing only 277 yards per game. They only gave up 18.4 points per game.
The Spartans allowed 2.8 yards per rush. MSU also led the B1G in sacks, interceptions and third-down defense.
Every single starter on the 2011 MSU defense earned some kind of All-Conference honors.
Narduzzi is one of the elite defensive coordinators in college football, and it will be a huge coup if Sumlin is able to add him to the staff.
Special Teams?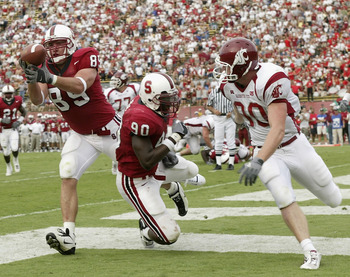 Stephen Dunn/Getty Images
The
latest rumor
is that Stanford special teams coach Brian Polian will join Sumlin's staff in the same capacity.
Polian has coached special teams at Notre Dame and Stanford, and served as the recruiting coordinator at Central Florida and Stanford.
Polian is recognized as one of the best recruiters in the country.
It is obvious that Sumlin is emphasizing recruiting with this staff. It appears he will be able to build a formidable staff to go on the road and recruit against their SEC rivals.
This is a staff that Texas A&M fans should be very excited about.